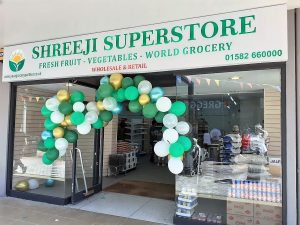 Have you visited the new look Shreeji Superstore at The Quadrant?
Family run Shreeji Superstore have relocated to a much larger store at The Quadrant, just next door to Locked Escapes and now offer an even larger selection of groceries from Africa, India and China as well as many other countries.
Why not pay them a visit and add a little variety to your table.